VERWOOD & DISTRICT RAMBLING CLUB
Online
Founded in 1972
and welcome to our Web Site
Welcome to Verwood & District Rambling Club. The club, founded in 1972, is for all ages and capabilities. You will see from our programme of walks that there are walks on Tuesdays, Wednesdays and alternate Fridays and Saturdays. They range from 3 miles to 12 miles. There are also some Sunday walks when our walk leaders offer these walks for the programme, please see the programme for details.
If you would like to join the club please download the Application Form which can be found here or "TRY BEFORE YOU BUY" - WHY NOT JOIN US FOR A TASTER CALL 01202 813693.
We are always looking for new walks leaders. If you would be interested in leading a walk please use the contact details below so that we can progress your offer.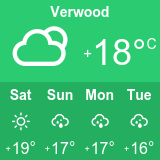 This site was last modified on 5 August 2022
If you have any technical problems please email the Webmaster (Peter Walker)
Copyright © Verwood & District Rambling Club
You are visitor no.
Mobile-friendly site